Source:
http://blog.esllibrary.com/2016/07/18/learn-english-with-pokemon-go/
9 Fun Ways to Practice English with Pokémon GO!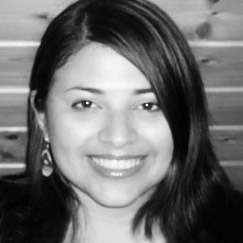 By

Shelly Terrell

on

July 18, 2016
TIPS AND IDEAS
"We do have a lot in common. The same air, the same Earth, the same sky. Maybe if we started looking at what's the same instead of always looking at what's different,…well, who knows?"

—Meowth
The Basics
The app allows users to practice basic tasks in English. Learners can sign up with a Google account or join the Pokémon Trainer Club for free. When they sign up as a trainer, they are asked to enter their date of birth, country, a username, password, and email address. When they verify their email, they receive tokens. If playing with young learners who don't have email accounts, adults can add children to their trainer account. Once a trainer account is verified, learners can edit their profiles, add a motto, and log on to the game via a mobile device.
RELATED LESSON
Introducing the Game
Some of your learners have played Pokémon before and can help other language learners in your class understand the basics. Below are a list of resources to help you introduce the basic vocabulary, characters, and premise of the game:
Game Introduction as a Reading
Gamers begin by reading a short introduction of the game's purpose. Take a screenshot of the introduction and make it a class reading where you have a list of vocabulary or phrases to learn.
Create and Share Your Trainer Avatar
Learners create the trainer's avatar. Have learners list or discuss with their peers the trainer's face shape, hair style and color, eye color, cap, top, bottoms, shoes, and backpack. They will practice vocabulary associated with parts of the body, clothing, and characteristics.
Characteristics of a Good Pokémon Trainer
Share Your Favorite Pokémon
Guess the Pokémon
Once your learners share their favorite three Pokémon, get them to play a guessing game in small groups where each guesses the Pokémon based on a list of physical characteristics, traits, and facts. Learners write down on an index card the name of the Pokémon with a list of five facts and a drawing. These index cards go in a stack. One learner draws a card and describes the Pokémon based on appearance and also can share the five facts on the card. Allow learners to use the "sounds like" option if it is too difficult. The other group members try to guess the Pokémon. Another option is to use a timer and divide the groups into two teams playing against each other.
Pokémon GO Player Good Practices
Digital Storytelling
What other games do your language learners enjoy playing on their mobile devices?